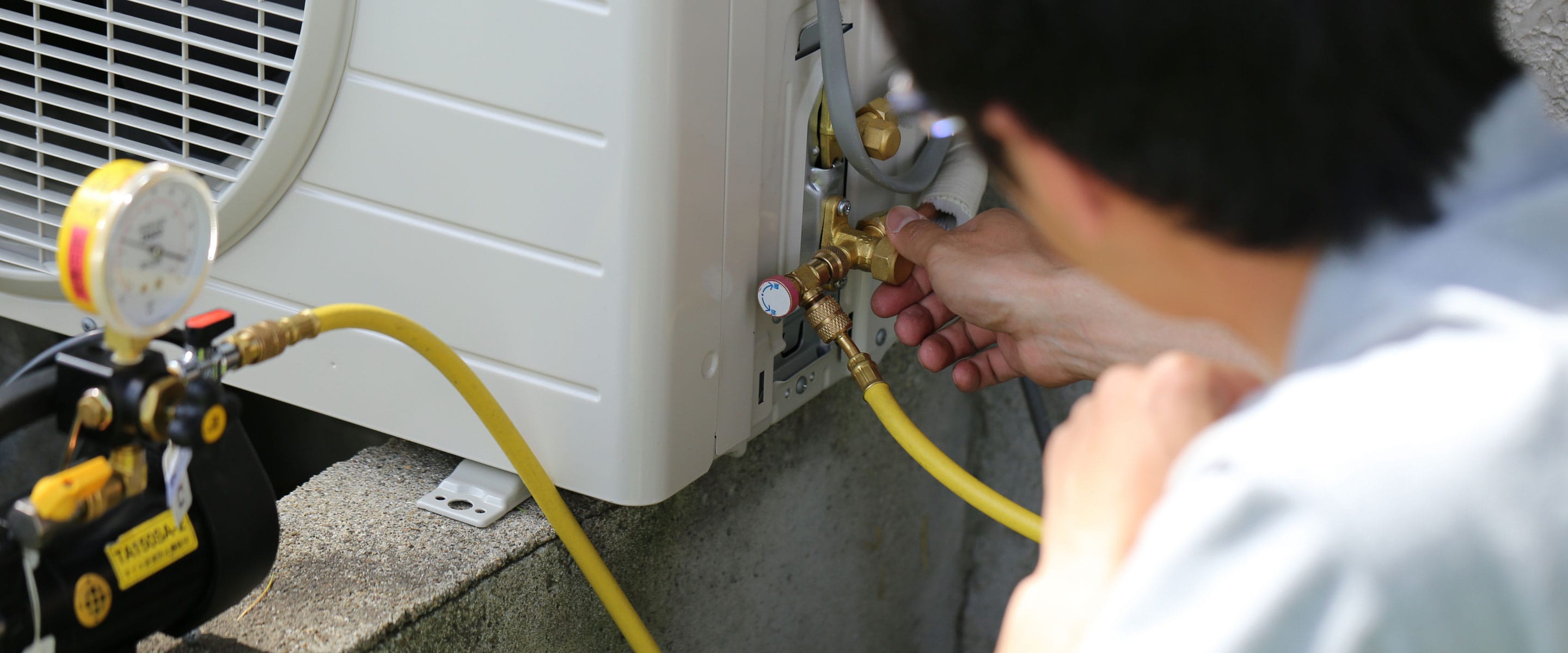 Pelican Refrigeration and Air Conditioning has over 39 years experience providing quality service and maintenance. Our Service Department is fully automated, using industry standard software to log and track service and maintenance calls. Our systems ensure we are able to track all service work and look after the history of your equipment thoroughly.
Domestic Air Conditioning and Ducted Heating Maintenance
When there's an issue with your air conditioning unit, call our friendly service coordinator to organise a qualified and licensed technician to provide a professional service for your home air conditioning or Brivis ducted heating system.
We recommend the follow maintenance frequency:
Domestic Air Conditioning: Yearly.
Underfloor Gas Heating: Yearly.
Commercial Air Conditioning
We understand that your business relies on consistent air conditioning or refrigeration to keep your business running smoothly. We know that the need for efficient and prompt service is critical, so we provide a 24 hour emergency service for our commercial clients.
We recommend the follow maintenance frequency:
Commercial Air Conditioning: 3, 4 or 6 months or annually (depending on equipment and circumstances).
Commercial Refrigeration
With many clients that include hospital blood banks, mortuaries, pharmaceuticals, food preparation, fruit and flower storage, fast and efficient refrigeration service is something that we have made our point of difference over the years. Customers can rely on our 24 hour emergency service when it's needed most.
We recommend the follow maintenance frequency:
Commercial Air Conditioning: 3, 4 or 6 months or annually (depending on equipment and circumstances).
Preventative Maintenance
Preventative Maintenance Is something that is easy to take for granted but most certainly gives you peace of mind. Unfortunately it's too late when it breaks down, and this almost always happens in the most untimely manner and when you need it the least. Preventative maintenance is like an insurance policy, except instead of paying you out when something goes wrong, the benefit is in consistent and reliable performance keeping your business running smoothly and stopping the constant headaches.
It doesn't matter what type of equipment you have, you've made a significant investment so keeping it maintained should be a priority whether for home or your business. A system that isn't maintained well regularly will waste both energy and money, not to mention inefficient performance.
A detailed preventative maintenance program can be designed to suit your air conditioning and refrigeration needs. Having your equipment regularly serviced means breakdowns can be avoided and equipment is replaced when required.
Get in with us touch today.
For the best service, advice and the right price, call us today and find out how we can help you with Service & Maintenance.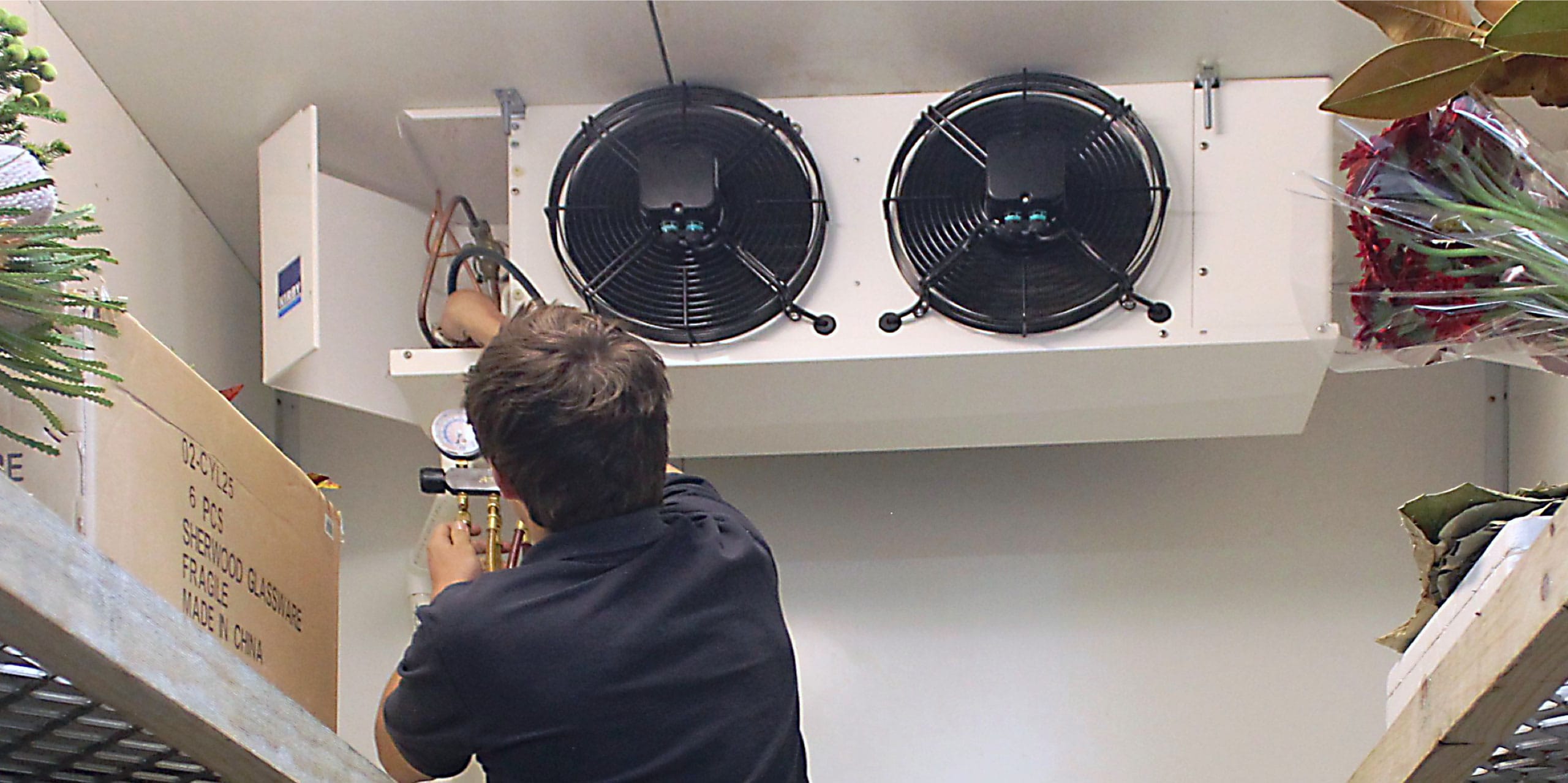 Reasons to Choose
Fast and reliable service
All work is carried out by long term experienced licensed technicians.
Fully automated service industry computerised program to track your history
39 years association and long standing relationships with our suppliers
Authorised warranty agent for all of our brands
Proven track record of honesty and integrity
Air Conditioning and Refrigeration is an investment
Please ring us to discuss your maintenance needs
Frequently Asked Questions
Why is maintenance so crucial?
Maintaining healthy air quality inside your home requires regular maintenance of your air conditioning system. This is because air conditioners often are ignored until a problem arises.
When routine maintenance is neglected, the unit will operate less efficiently, produce less air quality, and eventually fail prematurely, resulting in potentially costly repairs.
It is recommended that all air conditioner owners have their systems inspected annually by a qualified technician. In order to prevent any problems and to ensure their air conditioning system operates at an optimal level, we perform regular inspections and maintenance.
Is it necessary to have my air conditioner professionally serviced?
As with any appliance, air conditioners need regular maintenance to ensure their longevity. An annual professional air conditioner service is recommended by the MHIAA.
Is Maintenance & Service helpful in reducing energy consumption?
Definitely, regular maintenance ensures that your air conditioner will work when you need it most.
Regular maintenance has the following benefits:
Reduces the cost of breakdowns.
Reduces energy consumption by keeping the unit running efficiently.
Maximises the life of the air conditioning unit.
For the best service, parts and expertise, call us today for air conditioning you can trust.
Call Now: 02 9123 4567
What our customers say…
Pelican Air provided me with multiple suitable options for what I was trying to achieve. When it came to ordering, its was fast and simple!
The quality of installation also exceeded my expectations. Indoor unit looks great and the outdoor unit is solid and discreet.
Nicholas (from Google)
My old AC unit needed replacing after 25 years. Pelican gave us great advice regarding the best unit suitable for our house. The team removed the old unit and installed the new AC system. They arrived on time and the job was completed without a problem, inside and out was left spotless. It was a pleasure to deal with such a professional and reliable company.
Mark B. (from Google)
Martin and his team were wonderful. They were prompt and able to advise is on the best product for what we wanted and their installation team were clean and professional, they did a great job cleaning up and the system works perfectly! Would definitely recommend this company!
Sarah T (from Google)
We proudly supply and install the following industry leading brands