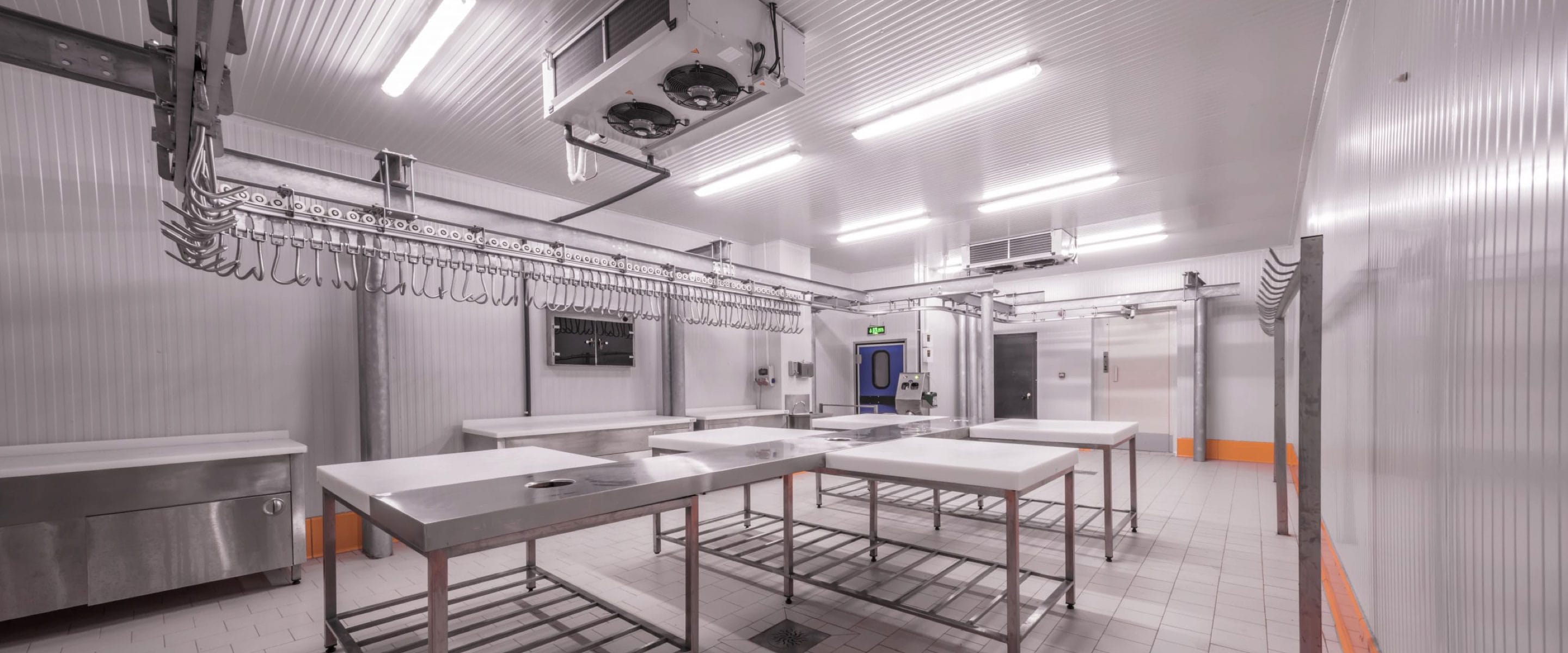 Pelican Refrigeration and Air Conditioning has specialised in many aspects of the commercial refrigeration industry since the early 1980's.
You can trust our team to design and specify the most optimal solution for your requirements, with consideration of the small details and things others may not. We work with major brands and have the ability to pass on savings to you that give us a competitive advantage.
We specialise in the design, service and maintenance of:
Cool Rooms
Freezer Rooms
Blast Chillers
Medical laboratory refrigeration
Our expertise in these fields has enabled us to service and maintain many varied clients. These include hospitals and blood banks, food processing facilities and aged care facilities, who all rely on their refrigeration systems to maintain bulk food and products.
Whether you need Cool Rooms, Freezer Rooms, Medical Laboratory refrigeration
 or Blast Chillers, we will find the right product to suit your needs.
Get in with us touch today.
For the best service, advice and the right price, call us today and find out how we can help you with Commercial Refrigeration.
Features & Benefits
Diversity of design to meet current standards
39 years association with major brand suppliers ensuring latest technology and energy saving equipment
All work is carried out by long term experienced licensed refrigeration technicians
24 hour back-up service
Reasons to Choose
Over 39 years of design experience and a long standing relationship with our suppliers enabling us to meet even the most challenging of requirements.
Our own fully trained and licensed installation teams.
Proven track record of honesty and integrity.
Authorised warranty agent for all of our brands.
Frequently Asked Questions
At what temperature should a commercial refrigeration system operate?
In most commercial refrigeration systems, the temperature is set between +2 and +4 degrees Celsius.
What is the energy consumption of commercial refrigeration equipment?
It consumes a great deal of energy. It is estimated that the cost of operating some commercial refrigeration equipment over its life span can be six times that of the equipment itself. Keeping food cold and fresh can consume half of an organisation's energy bill for businesses that rely heavily on refrigeration and freezing. Therefore, maintaining refrigeration equipment properly and having energy-efficient equipment is so important.
In addition to saving energy costs, does energy-efficient equipment provide other benefits?
Energy-efficient equipment can have some benefits for business owners as well. By reducing airflow, high-efficiency motors that operate refrigeration systems only when needed can prevent fruits and vegetables from drying out. Additionally, dehumidification filters can help eliminate odours and bacteria growth while reducing energy consumption.
What role does proper maintenance play in improving energy efficiency?
Clean the cooling coils of your system every few months to prevent the build-up of dirt, dust, and grime that can make them work harder, consuming more electricity. In addition, coils should be kept clear of obstructions that can restrict airflow. It is important to clean and service condensers and evaporators regularly in order to maintain their efficiency.
For the best service, parts and expertise, call us today for air conditioning you can trust.
Call Now: 02 9123 4567
What our customers say…
Pelican Air provided me with multiple suitable options for what I was trying to achieve. When it came to ordering, its was fast and simple!
The quality of installation also exceeded my expectations. Indoor unit looks great and the outdoor unit is solid and discreet.
Nicholas (from Google)
My old AC unit needed replacing after 25 years. Pelican gave us great advice regarding the best unit suitable for our house. The team removed the old unit and installed the new AC system. They arrived on time and the job was completed without a problem, inside and out was left spotless. It was a pleasure to deal with such a professional and reliable company.
Mark B. (from Google)
Martin and his team were wonderful. They were prompt and able to advise is on the best product for what we wanted and their installation team were clean and professional, they did a great job cleaning up and the system works perfectly! Would definitely recommend this company!
Sarah T (from Google)
We proudly supply and install the following industry leading brands